Winait DV188N
From Super8wiki
Winait DV188N - "super 8 and 8mm roll film scanner, digital film converter for 7" reel"
Years: 2019?? (still in production/for sale in 03/2021)
Max. reel size: 120m/400ft
No sound
Integrated TFT display: 6cm/2,4"
Integrated mini-USB 2.0-connector
Supported operating systems (for the USB-connection): Windows XP/Vista/7/8/8.1/10 and OS X > 10.7.3
Supports SD(HC)-cards with up to 32GB
Video-output:
MP4-files on SD-card with 1440*1080 pixel at 20fps (additional video-editing software required slow down the files to film's real speed in post)
TV-output at standard definition for PAL and NTSC
Scanning Speed: approx. 2s per frame = approx. 30min for 15m/50ft of film
Power: 12V DC via an external 120V/60Hz-AC-transformer
Languages: English / French / German / Italian / Spanish / Japanese/S-Chinese / T-Chinese
Dimensions: L320*W185*H114mm
Weight: 1410 g/3.1 lb
Original prices on alibaba in 03/2021: US$349.99 (when ordering 1 - 3 Pieces) to US$299.99 (when ordering >=100 Pieces)
Made in China
Prices on eBay: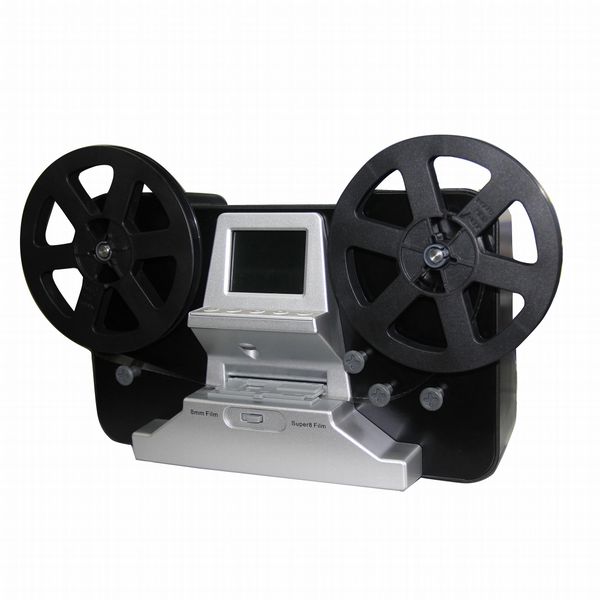 Comments
[
edit
]
Links:
This is nearly the same scanner as the Winait DV180N - the main difference is that the DV188N supports larger reels than the DV180N.
Reviews
[
edit
]
eBay Auctions
[
edit
]
If you know a better eBay search, please edit this section and enter it between the tags