Elmo Traveler Series Projector
From Super8wiki
Elmo Traveler Series Projector
Year: ??
Lens: ??
Projection Speed : 24 and 18 fps
Film : Super 8 sound and silent film
Film Loading : Automatic
Reel capacity : max 600ft(180m)
Sound Recording & Playback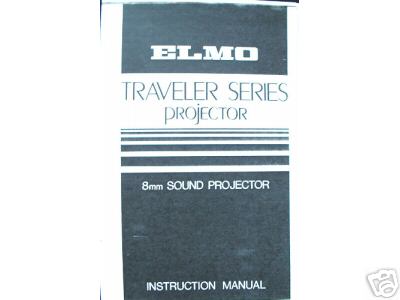 Comments
[
edit
]
There's also a camera for this series: Elmo Traveler Series.
Solid, well made, also called the ST-100. Similar to ST-180, but no VU meter or balance track provisions. Swing down gate, easy film removal. One of Elmo's last regular projectors.
Reviews
[
edit
]
eBay Auctions
[
edit
]
If you know a better eBay search, please edit this section and enter it between the tags